Sometimes we don't realize that when creating an event it takes a long time to plan just to provide the perfect event in a few hours. Imagine for several hours the event they have to work hard for months. In addition to careful planning, the key to a successful event is the event planning guide that guides them during work.
As connoisseurs of events we will not know all the preparations from the event planner to create events that we think are good and memorable. They, too, as the event planner team will be satisfied when seeing the event attendees who were present so enjoy and were satisfied with the event.
However, the price of the event planner services can vary depending on the level of experience of the event planner. Event planners with more experience and are able to handle different big events with local event planners. Read Also : 56 Event Planning Template Free
Steps for Making Event Planning Guide
Let's look at the following 10 steps that make an event planning guide that can produce a memorable big event. You can learn what preparations must be made.
1. Determine the date
Dates are important to prepare for any event possible needs. If you have not been able to determine the date, then you cannot determine the next steps of the event that you will create.
2. Decide on A Budget
After the date you specify, you can start calculating what budget you are budgeting to finance the event.
Decide on a budget that is needed, you do not need to spend all the costs if you will not use all these costs.
3. Determine the location of the event
After you get an idea of the available budget, you start looking for a location or venue that is suitable for your event later.
Each event has a different location. It depends on what event will be created and the venue costs that you budgeted before.
In addition to the budget and objectives of the event, you must also consider the number of participants in the event. If you want a large audience then you should look for a broader location. Because you have to think about parking vehicles used by event participants.
4. Equipment That You Need
What equipment and equipment are needed. As an experienced event planner you may already have some basic equipment, but for novice event planners who rely on equipment rental, you should find a vendor who rents out what the event needs.
5. Entertain People
How you will entertain people is related to the contents of the arrangement of events that you create. You can not bring in many people when the contents of the event that you offer are not interesting according to them.
If you cannot do it yourself, you can invite other vendors to help prepare it, such as the host and music filler.
6. Decide on Food and Beverages
You also have to determine whether you will provide food during the event or not. Most events will provide food and beverages, even if it is opened by using stands.
You can invite food and beverage companies to support your event and open a stand there. If you choose a location in a restaurant, you can also use the food and beverages of the restaurant.
7. Volunteer Management
If you need additional personnel you can recruit some people who are willing to become volunteers. They are usually people who need knowledge and experience compared to work wages.
Volunteer management can be obtained by offering students who are engaged in catering etc. They usually look for experience as practical work before they graduate and actually work.
8. Promote Your Event
To attract more event enthusiasts, you can do promotions with banners, billboards or social media. Of course, after the main preparation you plan carefully, the event planning guide checklist will help you to make it happen.
9. Other needs, such as security, photographer
Another thing you need to think about when creating events is about security. Is there a security system or security personnel provided by the location you choose? If you don't have it then you need to make it.
This security is important to keep the event going smoothly. Because sometimes events that are open to the public many people who use the crowd to do bad things.
So determine whether you need security to maintain the security of your event, or just ordinary people. This determination is based on what event is created. Safer will be better for the continuity of your event.
10. Use the Event Planning Guide Comfortably
With the event planning guide template you will make the event directed. Of course you will also be helped in writing details about the concept of the event you are making.
Some cases when an event planner fails to hold an event because of little things that go out of mind when making event planning. So you need to be alert with a guide of event planning.
Event Planning Guide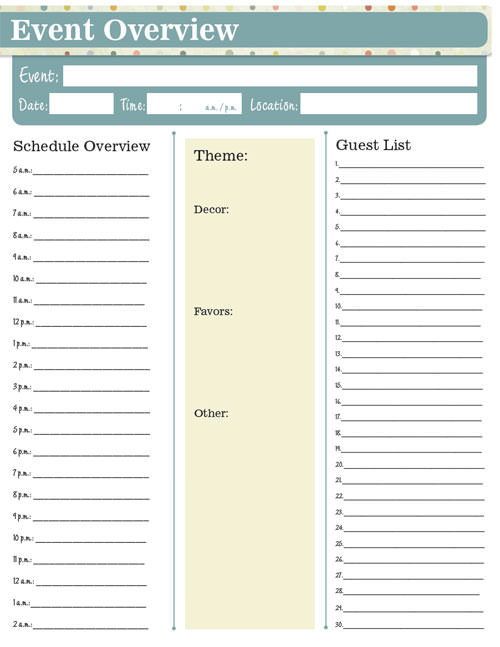 Event planning guide template
Event planning Guide PDF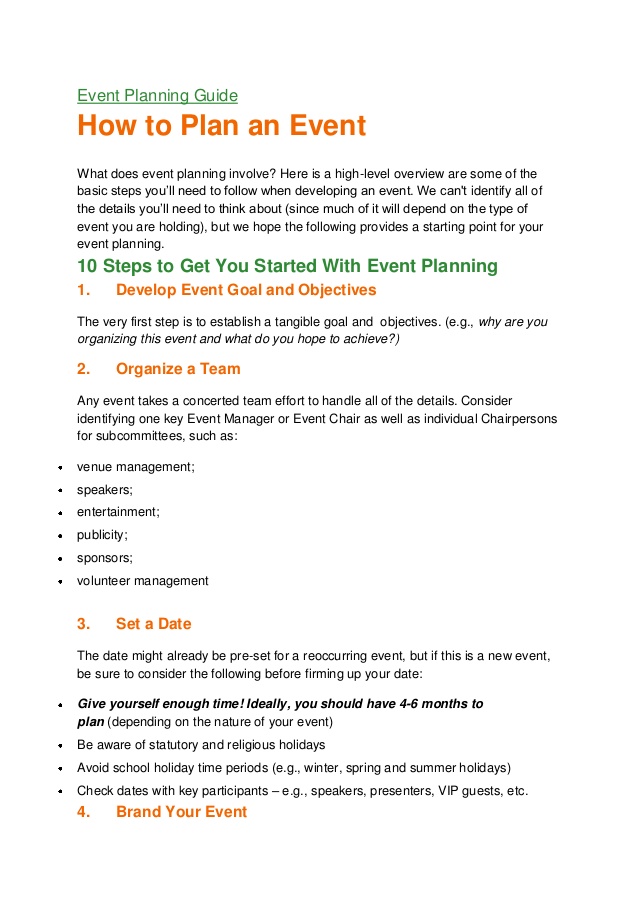 event planning guide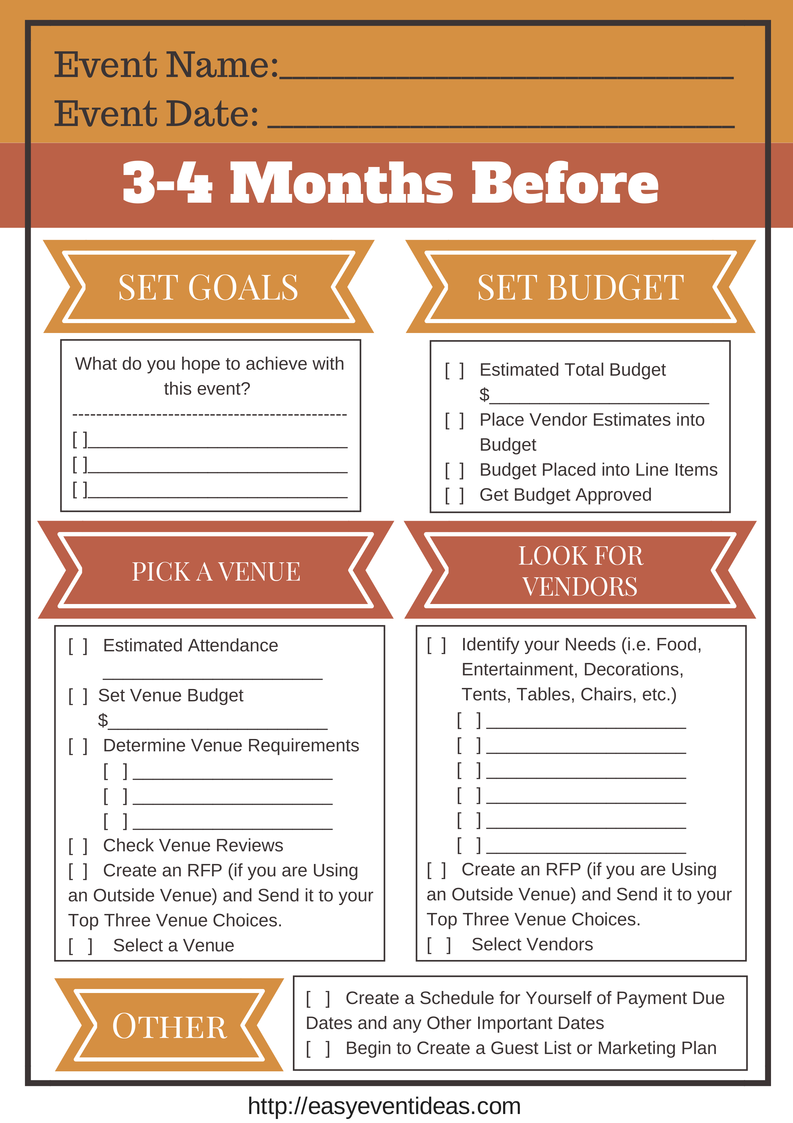 By : easyeventideas.com
UCA SA Event Planning Guide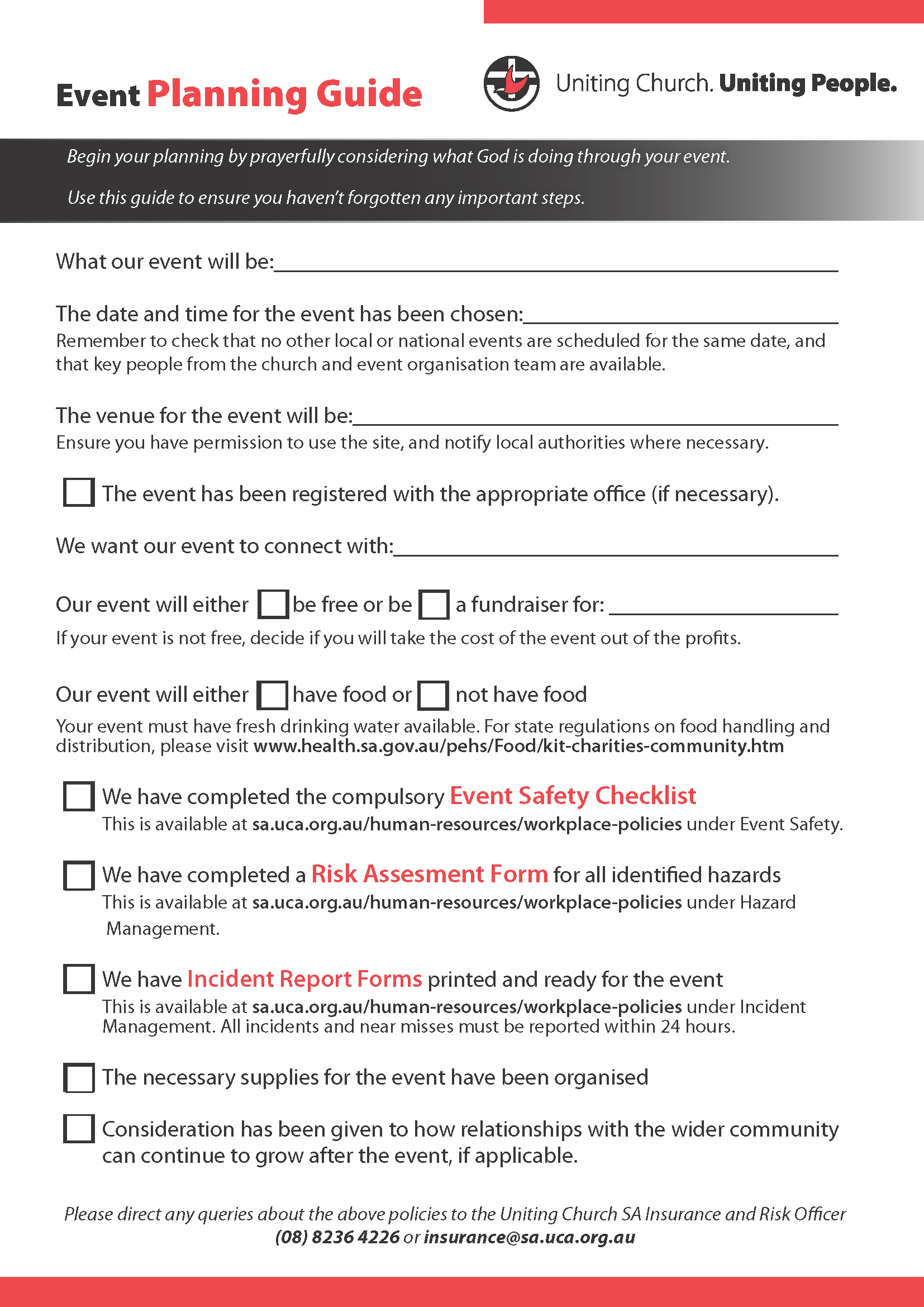 By : sa.uca.org.au
Event planning guide book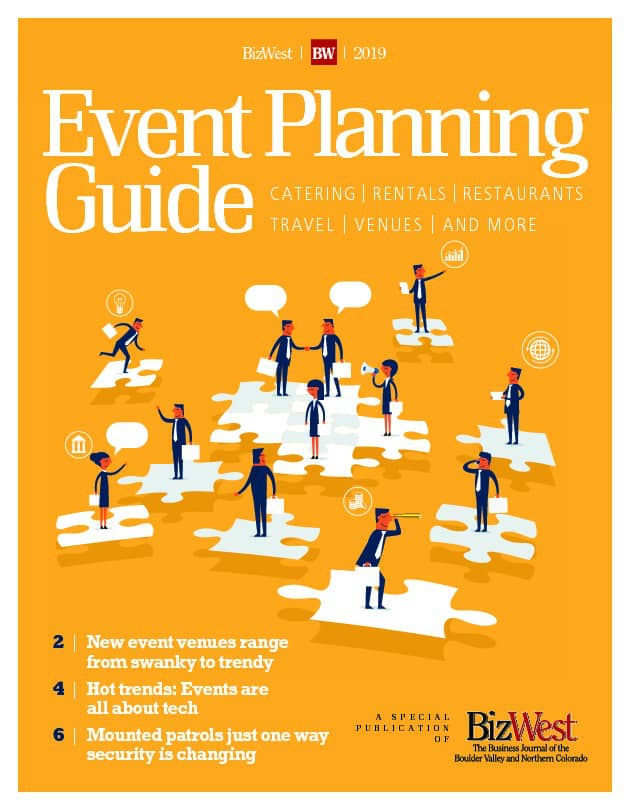 By : blog.memberclicks.com
Event Planning Guide Archives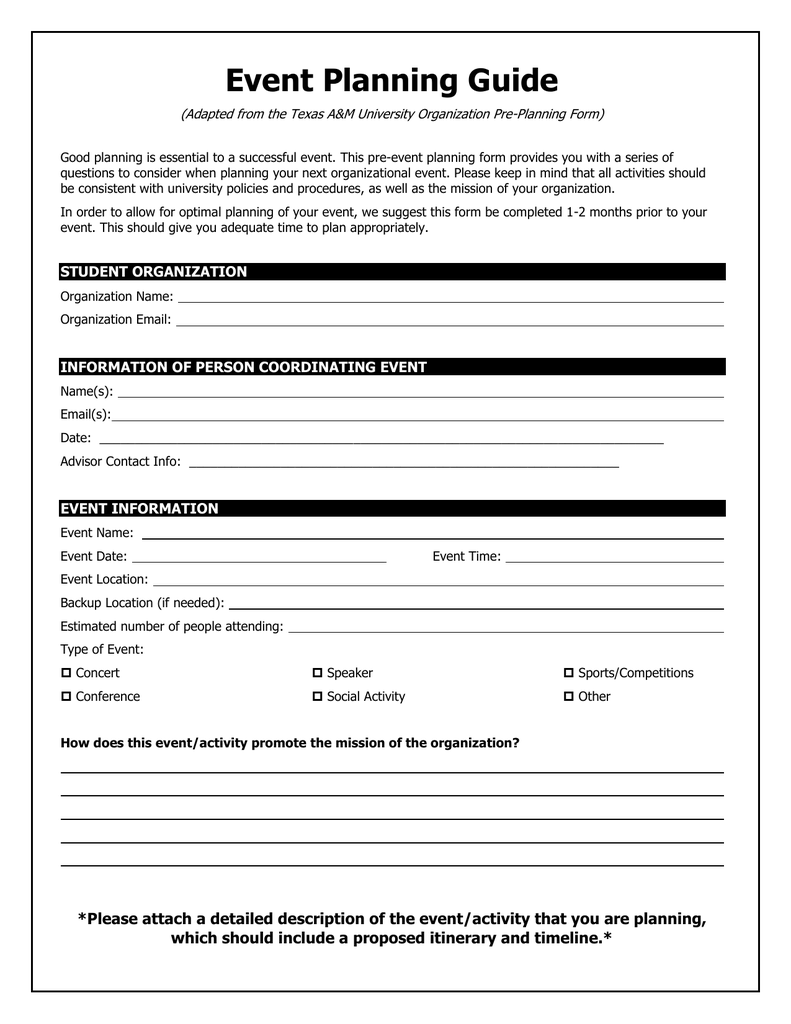 How to step Your Way Through Event Planing Planning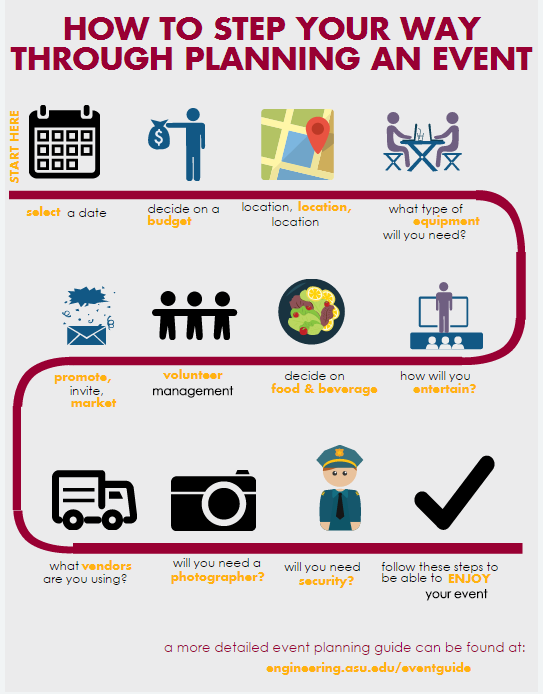 By : studylib.net